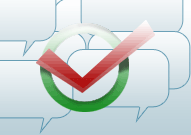 On May 12, 2011 - Ms. Didi G wrote
You service is superb. You and the drivers are very helpful, punctual on time of pick up and drop off. The driver who picked us up from airport kindly educated us about Athens and history. The vehicles are new and clean.
We will ask for your service again when we go to Greece next time (I hope soon). Thank you.
Cheers,
Didi and the gang
On April 12, 2011 - Mr. V. Batra wrote
Was very happy with service on both occasions. Very courteous, dependable and overall excellent experience.
Tks
On April 05, 2011 - Mr. E. Rhode wrote
The service was excellent.
Thank you. E. Rhode
On October 25, 2010 - Mr. S. Meinchick wrote
Thanks ever so much. Everything was perfect. Your driver was very friendly and very helpful. If we come to Athens again we will definitely use you and we will recommend you to anyone else.
On September 27, 2010 - Mr. J. Giger (Travel Agent - USA) wrote
I have heard from most of my clients and they told me that your transfer service was outstanding and would recommend you without hesitation.
Thank you for an outstanding job.
On September 27, 2010 - Ms. B. Sloetjes (Travel Agent - Canada) wrote
Good afternoon,
We had a wonderful vacation... George was there with a smile meeting us at the airport./hotel... very polite and professional... always on time... I will definitely refer you to my clients and we will be using your company again when we visit Greece once again.
On September 4, 2010 - Mr.Robert G wrote
Your transfer service was excellent. We were delayed at the airport for almost an hour due to our luggage getting lost and your driver waited for us the entire time. He was so nice to wait and very sympathetic towards our problem. On the trip to our hotel, he acted as "tour guide", pointing out the interesting places between the airport and city. A few days later, another of your drivers picked us up to take us to the port to meet our cruise ship. He was right on time and got us right to the point where the cruise ship personnel took our luggage (fortunately, was delivered to our hotel by the airline 8 hours after we arrived). We saw many other people dropped off at the cruise terminal who had to manage their luggage on their own after being dropped off. We were very happy with the services you provided and would recommend you to our friends. Thank you very much.
On July 1, 2010 - Mr. Torsten Herzberg wrote in his e-mail
Dear Mr. Golias,
The transfer service was perfect. When I come to Athens again, I will surely contact you.
Thanks and best regards,
Torsten Herzberg
On May 18, 2010 - Mr. Thomas Gould wrote in his e-mail
Thank u very much, George was great and your transfer service was very good. I will recommend u to all my friends.
Best regards,
Tom
On January 7, 2010 - Ms. R. Netemeyer wrote in her e-mail
I found you through an internet search.
I choose you over several companies because your responses were comprehensive, friendly and offered me the transfer service I was looking for at a price I was willing to pay.
Thanks for your services and assistance.
Sincerely,
R. Netemeyer
On December 01, 2009 - Mrs. Rina Clark wrote in her e-mail
We had occasion to be in Athens while on a cruise. It was our pleasure to have used the athens-taxi-transfers which I had found on line. I contacted them and found them to be very helpful and managed to meet my criteria for the sights which we wanted to see and more. Our driver, George, he was great!!! He made sure we stopped at all the highlights of Athens, and there were many. We never felt rushed nor made to feel that we were wasting his time. He was absolutely wonderful. He even came to pick us up at 4:30 a.m. to take us to the airport. If anyone of you is thinking of going to Athens, I highly recommend athens-taxi-transfers - you will have a great time seeing the sights of Athens with expert drivers!!!
Sincerely yours,
Rina Clark
On September 19, 2009 - Ms. A. Cole wrote
My driver in Greece, George; A perfect gentleman with a comfortable and clean car.
Highly, highly professional.
Always on time and easy to find.
I would want all the above again as my drivers wherever I go. I felt safe and in the best of hands through my entire trip.
Thank you again.
Sincerely,
A. Cole
On July 22, 2009 - Ms. M. Acevedo wrote
Dear George & Frances,
Thank you so - so much for your assistance in making this trip happen for me. I had a really wonderful time here. I'm not sure when I will come back, but I hope it will be soon.
Your assistance with everything was wonderful.
On July 1, 2009 - Ran Gottfried wrote in his e-mail
I want to thank you for great transfer service.
The mini bus was in excellent condition and clean, the driver, I think his name is Stavros was professional, polite and was driving carefully.
We had great time.
Thanks
Ran