Full Day Athens Sightseeing
Duration - 7hrs approximately
On the Full Day Athens sightseeing tour you will have the time to appreciate and understand the culture and history of this appealing city. Athens Taxi Transfers will allow you to enjoy this tours in comfort and give you the choice of how long you wish to visit each sight and not be rushed as on a regular coach tour.
Your tour will begin when our driver will meet you at your requested time and place of pick up, may it be the hotel you are residing at or maybe you are visiting Athens for the day whilst on transit from a cruise.
The sights of main interest for this tour are as follows, the Panathinaiko Stadium were the first Olympic Games took place, visit the Temple of Zeus and Hadrian Arch, drive by the Prime Ministers Residence and the ex Royal Palace (Guarded by Evzones), stop at Zappion (Conference and Exhibition Hall) and also stroll through National Gardens, a stop at the Parliament Building and the Tomb of the Uknown Soldier (also guarded by Evzones), drive down Panepistimiou Ave to view the Academy, the University and the National Library, visit the Greek Roman Agora, and of course the highlight of the tour which is the Acropolis where you will see the Temple of Athena Nike, Parthenon and the Erechtheion, and continue your tour the Greek National Archaeological Museum were you will view some of the most important ancient artifacts from various archaeological locations around Greece or the New Acropolis Museum which opened in June 2009.
You will also have the choice of when you wish to stop for Lunch, there are plenty of very nice Taverns/Restaurants from you to chose from. We would suggest Plaka area after you finish visiting the Greek Roman Agora. Plaka is the old city of Athens, filled with shops, cafés and restaurants, when you are walking the streets of Plaka you can actually feel that you are travelling back in time.
Keep in mind this tour can be altered to your requirements as this is the main advantage when booking a private tour you can chose the sights you prefer.
Please note that whilst our drivers will do their utmost inorder to assist you during your private tour it should be noted that our drivers are not professional licensed guides, should you so wish a licensed guide to accompany you (in the language of your preference), we are able to organize this on your behalf.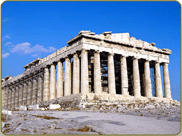 Parthenon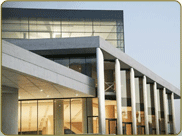 The new Acropolis Museum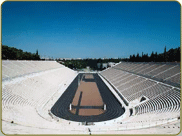 Panathinaiko Stadium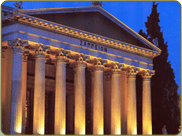 Zappio
(Conference and Exhibition Hall)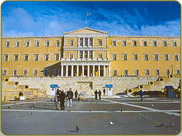 Parliament Building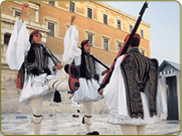 Changing the guard of honour infront of the Parliament Building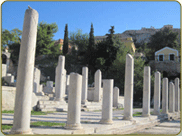 Greek Roman Agora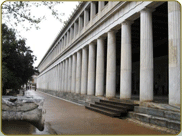 Stoa of Attalos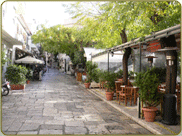 Greek Tavern in Plaka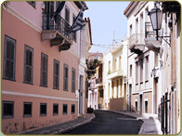 Plaka Street